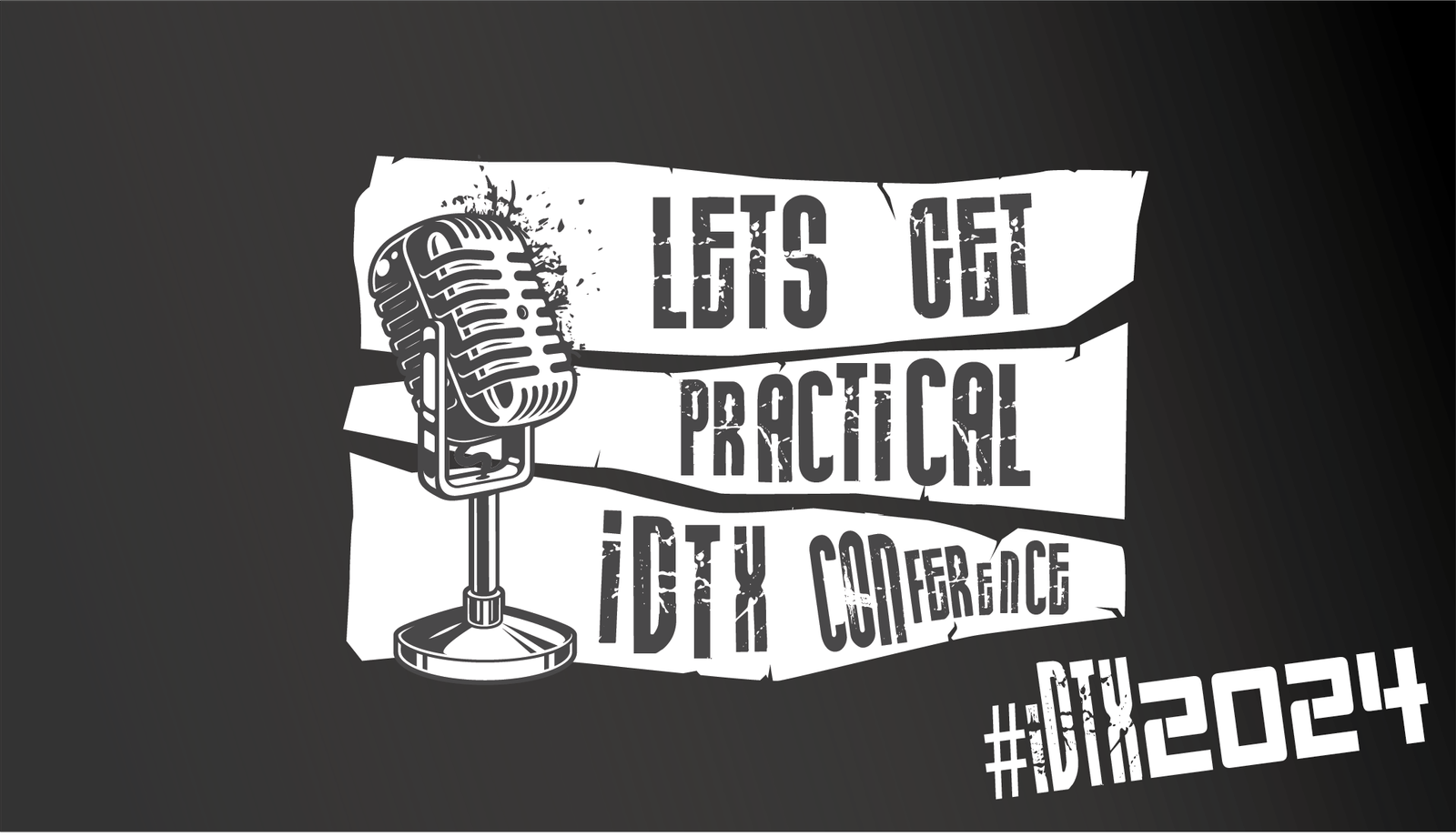 WE'RE BACK!
iDTX is your friendly virtual conferencefor all things learning and development! We're here for the fourth time, bringing together cool, passionate folks from the L&D world who love to chat about their awesome ideas and experiences and share them with everyone—no strings attached!
Like previous years, every speakerwill be chosen on merit alone. There are no back doors, secret handshakes, or price tags to speaking at IDTX. It's all about how interesting your session proposal is!
WHAT'S NEW IN YEAR 4?
The 4th year of IDTX sees the return of the 3-day virtual event but, the addition of a 1-day hyrbid event in October! This is an exciting expansion of the conference and one that has been a goal since I got started.
Another change this year, is the way in which IDTX will be funded. For the first time, there will be a paid ticket option. This will allow you, if you choose, to support the running of IDTX for just £10. NOTE: This is 100% optional and free tickets are still available for anyone and everyone wishing to attend.
This year will also see the very first time IDTX is open to taking on sponsors. This was a very tricky decision to make but, rest assured, the event will not become one giant add. Our usual NO SELLING rules apply.
TAKE THE STAGE AT iDTX 2024!
iDTX is all about giving a voice to great L&D professioanls, whether it's you very first conference talk, and you're already a seasoned pro.
All proposals are welcome, just remember the one golden rule, no selling! Beyond that, we want to hear your brilliance, so please take your time when completeing your proposal and, if in doubt, reahc out for help!
SPONSOR IDTX
If you're interested in supporting IDTX, please do check out the sponsorship rules and get in touch!
CHECK OUT IDTX 2023 RECORDINGS
Not attended IDTX before? You can see all the past recordings on YouTube!